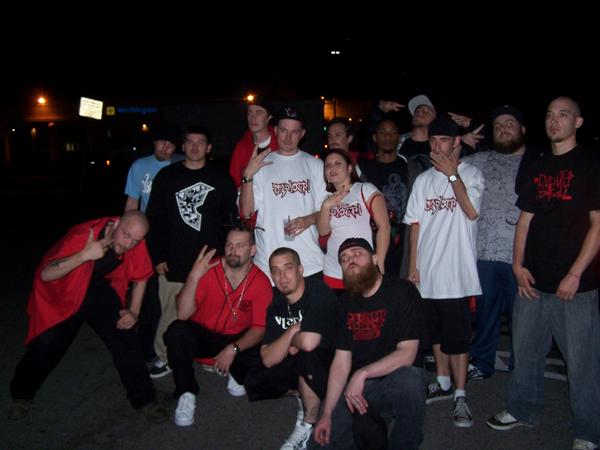 SPEK ONE
AGE - 121 YEARS OLD
HOOD - DOWNTOWN RIVERSIDE CALI ( AND MAD PROUD! )
FAV FAYGO - ROCK & RYE
FAV SONG - THE DEAD ONE ( ICP, RINGMASTER )
DOWN SINCE - THE GREAT MILENKO
FAV QUOTE - THAT'SH NICE'SH!
Spek One has been mad busy with his music and signing to DEATH SQUAD PRODUCTIONS. His music is getting mad fresh and his skills are continuosly evovling to a whole nether level. Yall should hit Spek One up on myspace and check out his music, if you like the underground wicked shit, then you'll love this.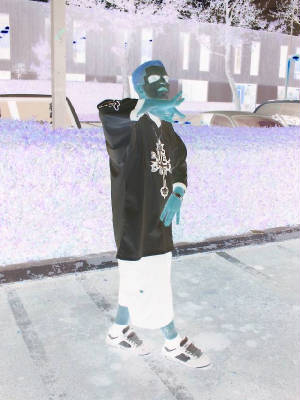 SUP YALL IT'S ME AGAIN SPEK, SOME OF YOU DONT KNOW THIS SIDE OF ME ( FAMILY MEMBERS ) BUT THIS IS ME AND WHO I AM SO IF YOU DONT LIKE IT DIS-OWN ME THEN. NOW THAT'S SAID. WASSUP LO'S & LETTE'S? ME JUST CHILLEN BUMPIN "THE GRAVEYARD" (ICP & PROJECT BORN) SIPPEN ON SOME FAYGO UPDATING THE SITE. IF YOUR READING THIS THANKS FOR CHECKIN OUT MY SITE. AND TO ALL THE JUGGALO'S, THERE IS'NT ONE DAY THAT GOES BY THAT I DONT THINK OF YALL, I GOT MAD LOVE FOR YALL .
OLD SKOOL PIC - SPEK ( IN THE BLUE ), THE HOMIE ROBBIE ( MIDDLE ), LODISCLIP ( IN THE GRAY )
What up juggalo's? Me im just illen soaking my brain in the words of the wraith. So you clicked on my page, so i'll tell you wassup in my world. Well first things first I find myself getting more and more filled with anger as the days go by, and its all because of that little wang worrior Midget Rambo! I cannot believe that 936 juggalo's have'nt even seen this guy.. So now as a last resort i'm posting a REWARD for the capture of MIDGET RAMBO! The REWARD WILL BE 4 3-LITERS OF FAYGO YOUR CHOICE OF FLAVA... It has been years since me and that little f!ck we face to face but I will ream his neck sooner or later. Remember im dead so I got nothing but time.. Anyways, you should have seen all the love at the record release party in hollywood, man it was the shit im talking mass juggalo's everywhere, I love the wraith and the message it sends out to the juggalo's everywhere. Well thats it until next time mmcl.....
My name is Spek (SpekTheDeadGuy) and this is my road dog Lodisclip.I am originally from the dark alleys of downtown Riverside when i was brought up to planet hell now with my juggalo homie we smoke nothing but the wackest jugguhoes and only the bombest green buds.Poeple in this town either love or want to kill us.
Nobody really bother's me (cause i died before they could even walk) but my homie Lodisclip has attemps made on his life on the daily as a matter of fact last night this skank hore tried to kill him with a screwdriver like a foot long!
That shit was hella funny yall.Anyways I am 121 years old from that riverside bombin crew 3d and im allways at the sothern cali juggalo events just look for me at nov,5,2002 at the key club in hollywood 4 tha release party for the wraith.So just see me there!