LODISCLIP'S
VAULT
What up ya'll this b dat deranged strangla LodisClipDaNedenPimp back up in dis bitch.Shhonn,"Woop Woop"! Im back here on dis peice putn it down 4 DJ3D and allways repn da the muthafuckn hatchet "Muthafackoooos". Many of u have heard (spekulation) of us in the makin of DJ3DTV-Well u may b right and u may b ????? u will just have 2 keep in touch wit DJ3D 4 this (spekulated) exstavaganza. But besides that how r all ya'll fam doin out there in hatchet land, we here at DJ3D r just chilln and layin down new shit. Well 4 instance in the DJ3D HP there is some things goin on like new pics,updates,new pages(Zug Izland), and others in this fresh DJ3D exstravaganza. We just wanted ya'll 2 know although if u don't c us ont the GB or updates that we r still putn it down everyday 24/7 so remember dat. Cuz we luvvvvvvvvvvvvvv our FAM and allways r putn down.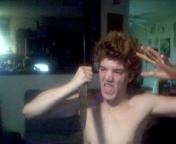 We have had many new fresh ideahs that we r workn on but u will have 2 find that out lata in ure life, until then just sit back smoke a square and b ready 4 anything yo."Sweet Mullet BATMAN"."Holly CaCa"."Rawwwwwwwwwgh,beware of the midget stomper my homie koleosis who's stompin out midgets like camp fires yo"."Weeewwwwwww dam my armpits smell very rank and fresh." But ugh yeah I leave wit dis ya'll kill midget Rambo, smoke somethin, and remember Spek, Koleosis, Shanksta, Karni, Demonic, and Lodis we ain't got nuthin but FAMILY LUVVVVVVVVVV and 4 life will rep DJ3D. "Woop Woop". In closin of the the Lodis Vault remember, "THE DEAD NEED FREEDOM"!!! AND DAM LODIS U R SEXXXXXY AS HELL!!
Ure deranged strangla LodisClipDaNedenPimp..DJ3D4LIFE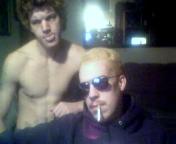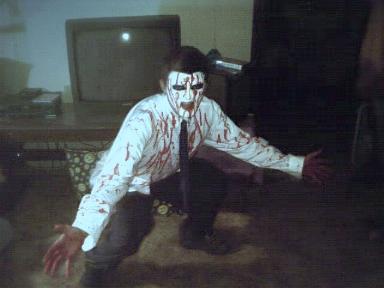 Sorry yall lodis has been on a mad search 4 dat muthafackoo Midget Rambo, I went all up north, south, left, right,side 2 side and still no sign of dat bastard. Anyway i appologive juggalos and lettes for my departure and dissapearence,I'm back now and 2 stay up in dis bitch. Thanks 2 Speck,Koleosis,and da new ninjas of DJ3D,woop woop..This site is da shit,we put it down 4 yall muthafackoos we got much clown luv and we apreciate all yo luv 2 4 our shit, I mean dat from deep within my burnin soul.Props 2 all those dead ninjas rockn da dead,jugglernutz187 yo da shit, keep it wicked wit yo mean ass green fro. Also be on da lookout 4 dj3d's cd,wit Speck and LOdisClip, and another ninja spittn da wicked shit.Hey yall peep dis, hers a little taste," My name is LodisClip all up in dis shit side by side Speck and I rock dis bitch, wit da wicked ass lyrics dat fullfill your every thirst , runnin wit da hatchet and possesed by a dark curse, creepin wit a axe thru da shadows of da dead putn it down 4 da ninjas who feel lost and misled never gonna stop till we D-I-E, just waitn 2 take our place of rest in shrangri-la 2 spend E-T-E-R-N-I-T-Y".. So dat is a little taste of what 2 expect, don't plan 2 expect much bitch, cause we dead. U know how we do..Steady we go thru thy sands of time only 2 realize never again to reach da end of da line which we want so much and is only issued by da Wraith's touch. My words are like poetry which dig deep into your soul only 2 discover the meaning of da point brought forward cuttn out all da bull, so take heed in these words of da wicked cause only da dead know how 2 kick it.. So untill next time muthafackoos, I'll update dis shit on da daily, fuck SlimAnus and his bitch ass daughter Haily..Woop Woop!Yeah bitch-boy slim anus fudge packer white worthless use of a corpse, semen that is u should of been kept back in ya moma muthafackoo..This is da juggalo world and we da dead, keep dis bitch in tact not your pothetic pussy ass rap. So do us a favor don't hate on wahat u desire to be a part of,for real fag, get a grip and stop suckn all dat dick!!! LodisClip is out like da frreeks of night, steady peepin"!!!
WASSUP YOU NINJA MUTHAFAKOO'S??

Yet Another day OF da Juggalo!!

Well first off i would like 2 say,What up JUGGALOS!!!

Da muthafuckan WRAITH shangri-la, Is out and this record changes your life.Hopefully 4 da best(Shangri-La),or (HellsPit)...

When u look back on the eras of da carnival, u have 2 stop and think, were u down 4rom the beginning, or did u just sneak by as a fony and sell out, or were u down all along and knew what they were about.. The truth is when u heard the Wraith, u had 2 make a choice, either your wit us or forget us.. I my self thought the DARKCARNIVAL, was all about evil 4rom satan and all the opposite of what they r all about, but never the less the carnival is here and I'm proud 2 be part of it..WhoopWhoop.. We here at DJ3D, r still on the loose 4 that muthafuckan MIDGET RAMBO, and we will get his punk ass. The joker cards r about the echoes of your own life, da wraith is about your death... Till we really meet in Shangri-La, much clown luv!!

~lodisclip out like cross colers~

null



DAYOFTHEJUGGALO!!!!!

Whats up yall, Lodisclip is on this shit bitch mudafackoooo...

This is my bio, well I got stretchnutz that drag so low, that when I walk, I kick them around like a hackysacc.. Everyday people try to kill me but, I don't let it bother me,(no biggie)Spek gets a laugh though, but you can't kill what is already dead.HaHaBitchboymuthAfackoo.Anyway this is the bio of Lodisclip and if yall don't like it, ya'll can juggle these juggalo ballzz.. For real though this site comes wit much clown juggalo luv, so were gonna make it our best from deep within our heartless souls. Been down wit the clown since GreatMelinko, and still down, now more than ever.So this is my bio, so hope you enjoy it,by the way did I mention this is my bio..Well lodis out like the dirty laundry chillin in your bathroom..

ANOTHERDAYOFTHEJUGGALO

Whats up muthafackoos.Lodis here wit more on my Bio..

These are some new freshass picz of yourstruly, straight up representin 4 da DEAD.Still here,and still breathen.There is the 6th era upon us,are u ready 4 it?If u have 2 even think?Then u aint a real down ass juggalo muthafackoo...

We will update this shit on the daily, it's just you JuggaloHatchetNinjas,and JuggaletteHatchetNinjettes need 2 come and peep this site!!!We want 2 see your luv 4 some real ninjestic shit, so sign our muthafackon guest book!Spek and I work very hard on this shit, and want 2 see some luv or we gonna get WickedInsane on all u muthafackos who aren't showin the luv!!Also we here at DJ3D,appreciate good healthy stiffs around here. We think they're pretty fuckin fresh and we like them alot...By the way, I think I am the first juggalo,(besidesjandShaggysthemselves)2 be sportin the new JandShaggs paint, halfj on 1 side, half Shaggs on another side.So peep our site and sign our fuckin guest book,<show your luv>muthafackoos!!!WhoopWhoop..Oh yeah, we still have 2 kill MIDGETFUCKONRAMBO!!!!!

SINISHTER SHTYLE SHON!!!!!!!